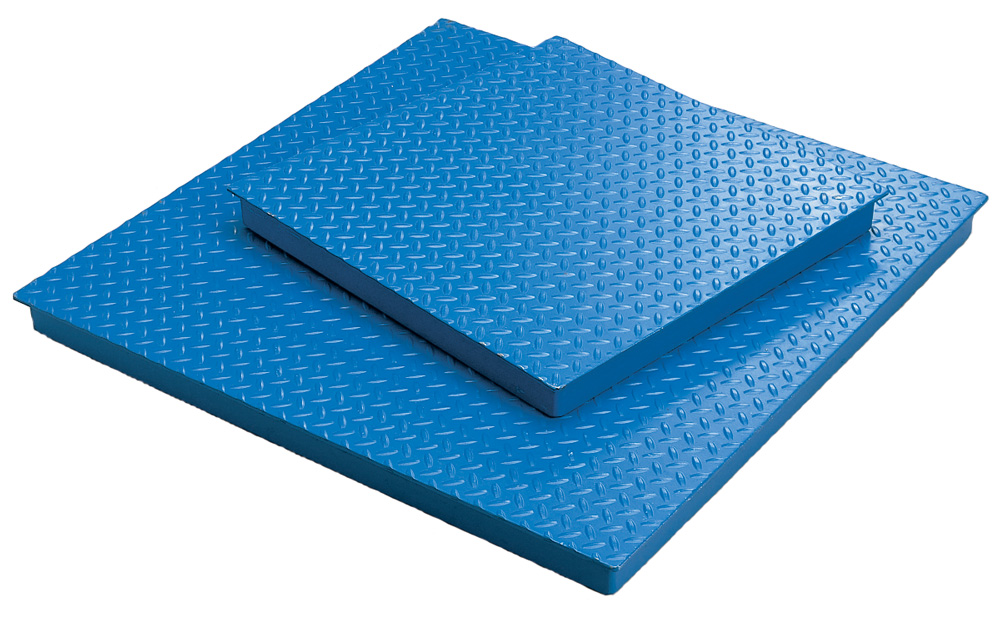 Intercomp - CW500 Floor Scale
Capacity:
2500kg / 5000lb
Features
- Easily set up in almost any environment
- Rugged design for the most abusive applications
- Available in a multitude of sizes and capacities
- Optional Ramps and Surround Guards for easy access and fork lift protection
Description
This scale now makes it possible to weigh pallets AND vehicles in one easy-to-assemble deck. No longer do you need both pallet and truck scales when this scale can do it all!

Above or below ground installation, indoor or outdoor use and all the necessary functions for this cost effective alternative to traditional weighing methods make this scale an excellent choice for your material handling applications.

The low-profile height and optional ramps make this scale easily approachable and it's rugged design ensures the scale will hold up for the most abusive applications.

Whether you need to weigh a box, over-sized pallet, or custom pieces, this scale offers the most diverse solution. Also available in a Roller Deck scale to speed up weighing of multiple pallets.

Intercomp also offers various other options for these scales including wheel, cabling and indicators.

Accessories
| Part Number | Description |
| --- | --- |
| 100011 | GP1000 Indicator |
| 100635 | GP1200 Indicator |
| 100607 | Stainless Steel Load Cells Per Scale |
| 100620 | Hermetically Sealed Load Cells |
| 100605 | Bump Guard and 2 L Brackets |
| 100606 | Forklift Channels |
| 100602 | Pit Frame |
| 100619 | Ramp 3' x 3' |
| 100643 | Ramp 4' x 3' |
| 100644 | Ramp 5' x 3' |
| 100646 | Ramp 6' x 3' |
| 180043 | Ramp 6' x 4' |
| 180039 | Ramp 8' x 4' |
| 180037 | Ramp 10' x 4' |
Publicly Available Documents