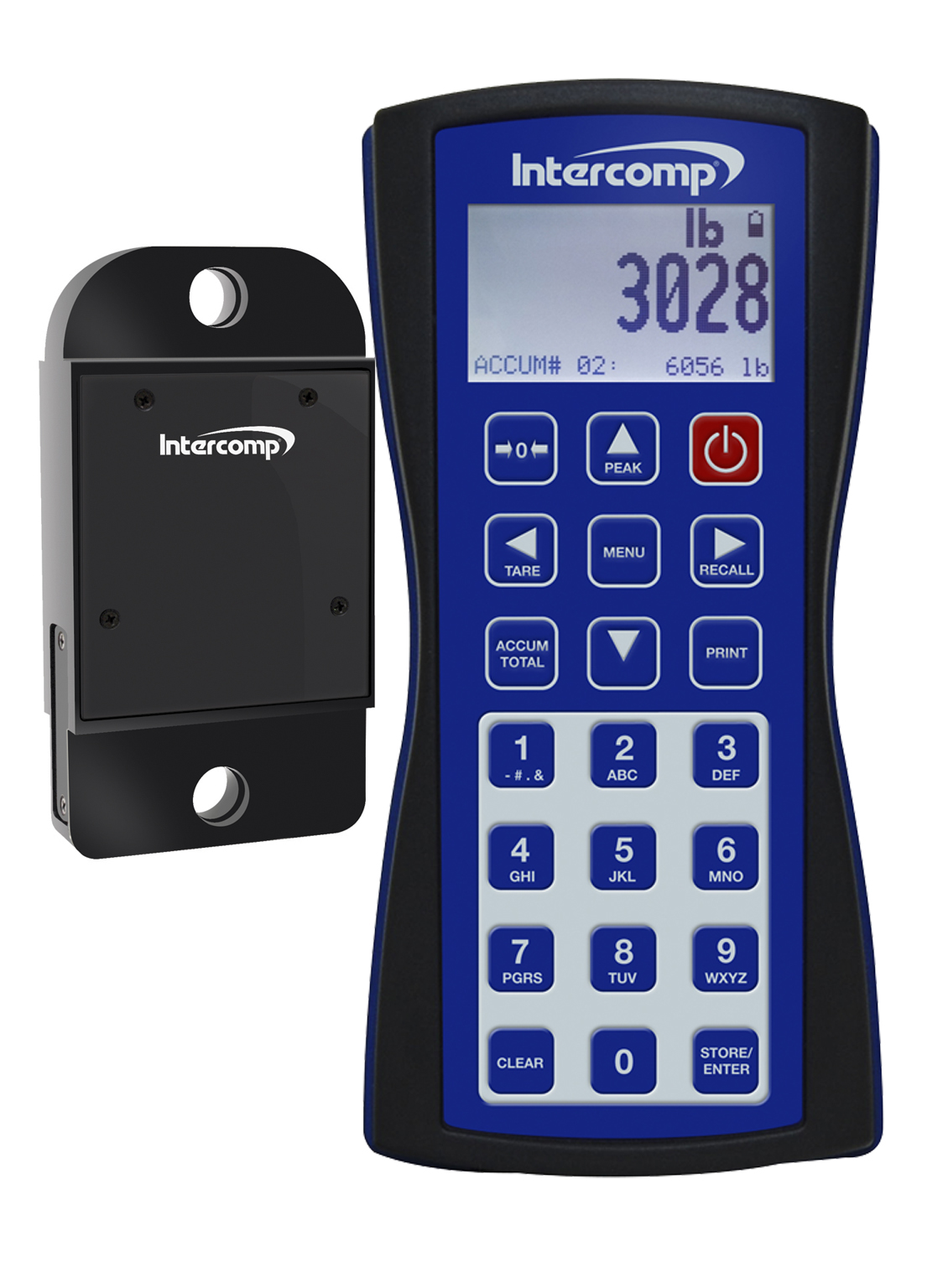 Intercomp - TL8000 Tension Link
Readability:
0.2kg / 0.5lb
Features
- Heavy-Duty Aluminum Construction
- Includes TL-RFX Handheld Indicator
- Peak Hold, Set Points
Description
Lightweight, Compact Design for Cranes, Riggers, Shipyards, Construction Sites, Surveyors, Inspectors & Utilities.

When working around overhead loads or near line tensions, accuracy and safety cannot be compromised. The TL8000™ Series Tension Link scales from Intercomp are the industry standard for controlling and monitoring overhead loads and line tension while helping to maintain a safe work environment.

Includes Intercomp's TL-RFX™ Indicator is a wireless remote display for viewing and controlling TL8000™ and TL8500™ Series Tension Link Scales from up to 300' (90m), line of sight. It offers three display modes, depending on your operational requirements and allows simultaneous viewing of data from up to four links, including total weight. The large, 3.3" (84mm) graphic display (measured diagonally) is standard with backlight for improved visibility from most viewing angles. Also features output to RFX™ Enabled Wireless Printers.
Accessories
| Part Number | Description |
| --- | --- |
| 150229 | External Set Point Relays |
| 150230 | Set Point Audible Alarm |
| 101055 | AC Power Input |
| 150119 | DC Power Input |
| 150100 | Shackle-Pair G-2130 5,000lb |
| 150101 | Shackle-Pair G-2130 10,000lb |
| 150102 | Shackle-Pair G-2130 25,000lb |
| 150103 | Shackle-Pair G-2130 50,000lb |
| 150104 | Shackle-Pair G-2130 100,000lb |
| 150105 | Shackle-Pair G-2140 160,000lb |
Publicly Available Documents