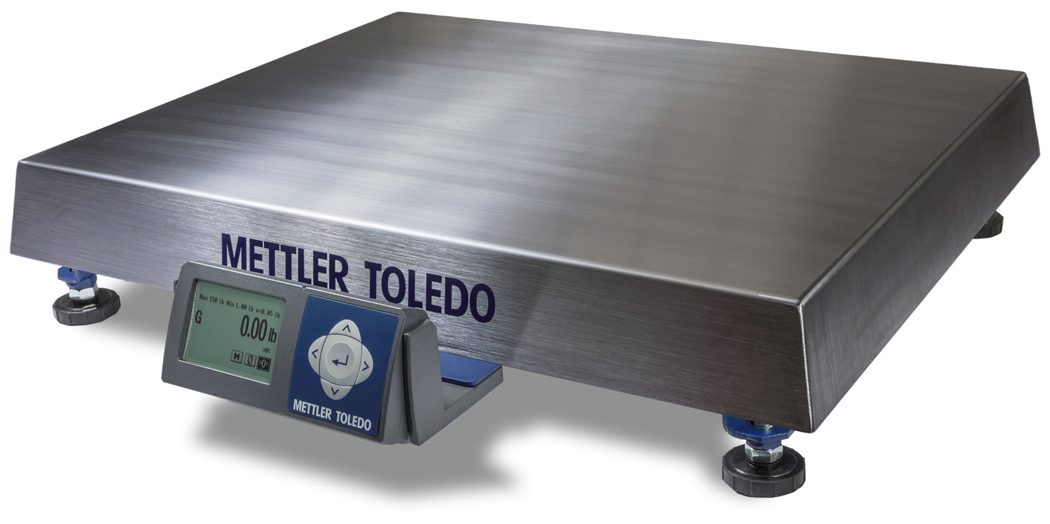 Mettler Toledo - BC150 Enhanced Series Shipping Scales
Readability:
0.05kg / 0.1lb
Features
- 150/300lb x 0.05/0.1lb
- NTEP Certified
- Lb & Kg Weighing
- Included Interface Cables, RS232 & USB
- GEO Software
- 12" x 14" Stainless Platter
Description
The new BC shipping scale family provides a new, affordable family of shipping scales to replace the legendary PS scale. The PS scales have been the "standard" in the shipping industry for almost 20 years. The new BC scales provide the same rugged and reliable operation as well as enhanced capabilities with the latest technology.

The BC scale graphical user interface has a navigational keypad that allows the use of a wide variety of soft keys. The display menu makes it easy for quick entry and exit of the program, visible tabs of the menu path for easy navigation, full text descriptions of the current parameter and full text description of the available options when highlighted. The BC scale graphical user interface gives the user more features, flexibility and is easier to use than the PS shipping scale 7-segment display.

Accessories
| Part Number | Description |
| --- | --- |
| 62010772 | Ball Top Platter, BC 150 Series |
| 62010771 | Roller Top Platter, BC 150 Series |
| 30125729 | Graphical Single Wall Display with Nav Keys |
| 30125728 | Graphical Single Tower Display with Nav Keys |
| 30111587 | Graphical Base Display with Nav Keys |
Publicly Available Documents
login to access additional documents