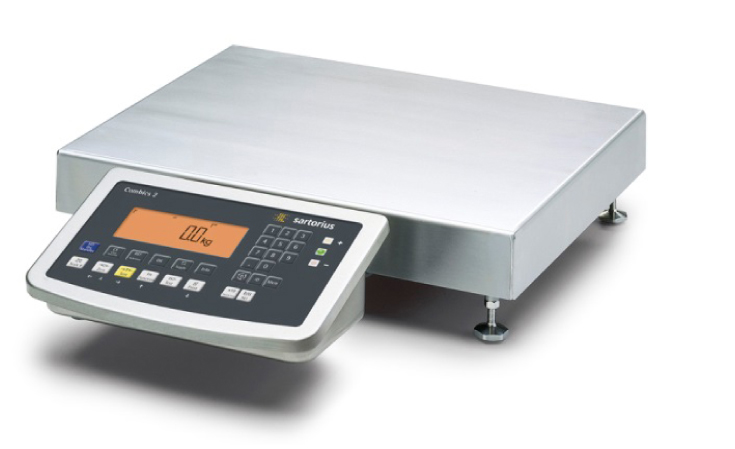 Minebea intec - Combics Complete Scales
Capacity:
30000g / 30kg / 60lb
Readability:
1.g / 0.001kg / 0.002lb
Features
- Combics 2 Indicator
- Mild steel platform with IP65 protection
- IP44 Indicator
Description
With the Combics product family, Sartorius offers a high-quality scale series for the various applications of the food, pharmaceutical, chemical, metal and electrical industries. Combics can adjust optimally to different process requirements due to its high flexibility regarding connection and configuration options. Combics complete scales come combined with platforms and indicators already installed and ready for use.
Accessories
| Part Number | Description |
| --- | --- |
| YDH03CISUS | 43" floor mounted column |
| YDH01CWSUS | Post mount for 10" x 10", 13" H |
| YDH02CWSUS | Post mount for 12" x 12", 19"H |
| YDH03CWSUS | Post mount for 18" x 18", 29" H |
| YDH12CWSUS | Bench mount bracket |
| YDH02CISUS | Wall mount bracket |
| YAS07CI | Panel mount kit |
Publicly Available Documents