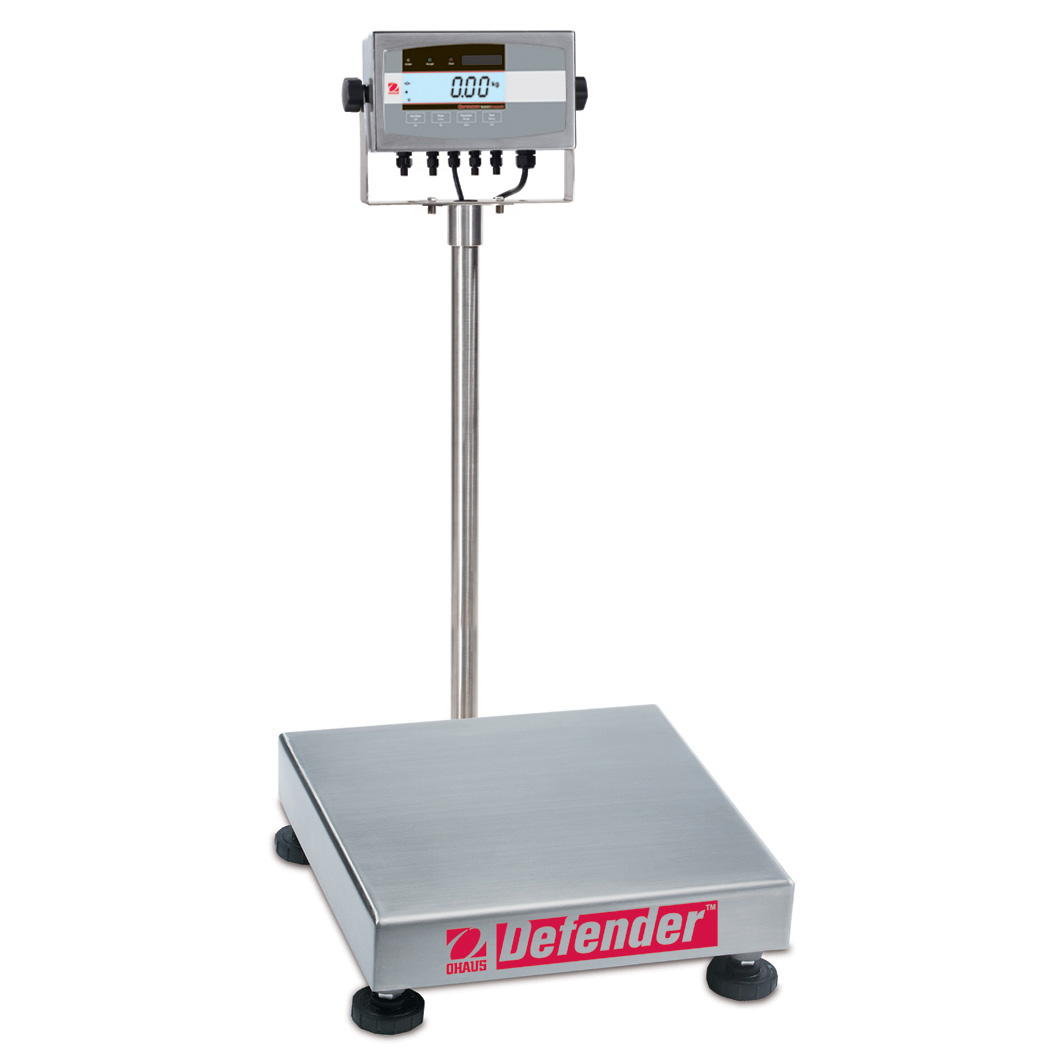 Ohaus - Defender 5000 Stainless Steel
Capacity:
10000g / 10kg / 25lb
Readability:
1.g / 0.001kg / 0.002lb
Features
- All stainless-steel construction with IP66/NEMA4X protection
- 1:5,000 NTEP Certified / Measurement Canada Approved resolution
- Large LCD with high-contrast white backlight
- 4-key membrane keypad with raised tactile keys
- Weighs in one or more units: kg, g, lb, oz, lb:oz
- Includes RS232 interface
Description
The OHAUS Defender 5000 Series is a feature-rich line of bench scales, combining a stainless steel D51XW indicator with a square, all-stainless steel washdown base and a stainless steel column. Ideal for production, packaging and general commercial and industrial weighing applications where full washdown protection is required, the Defender 5000 offers a multifunctional indicator with multiple weighing units and software modes to meet the requirements of industrial and lab applications. With rugged steel construction, comprehensive yet intuitive software and multiple connectivity options, the Defender 5000 can meet the needs of demanding industrial operations.
Accessories
| Part Number | Description |
| --- | --- |
| 30064203 | Printer, Impact |
| 71173378 | Foot Switch Kit |
| STPII-103 | Printer, Thermal |
| 80500552 | Cable, RS232 |
| 80500720 | Relay Kit, AC |
| 80500727 | Relay Kit, DC |
| 80500729 | Rechargeable Battery Kit |
| 80500731 | RS422/485 Kit |
Publicly Available Documents
login to access additional documents