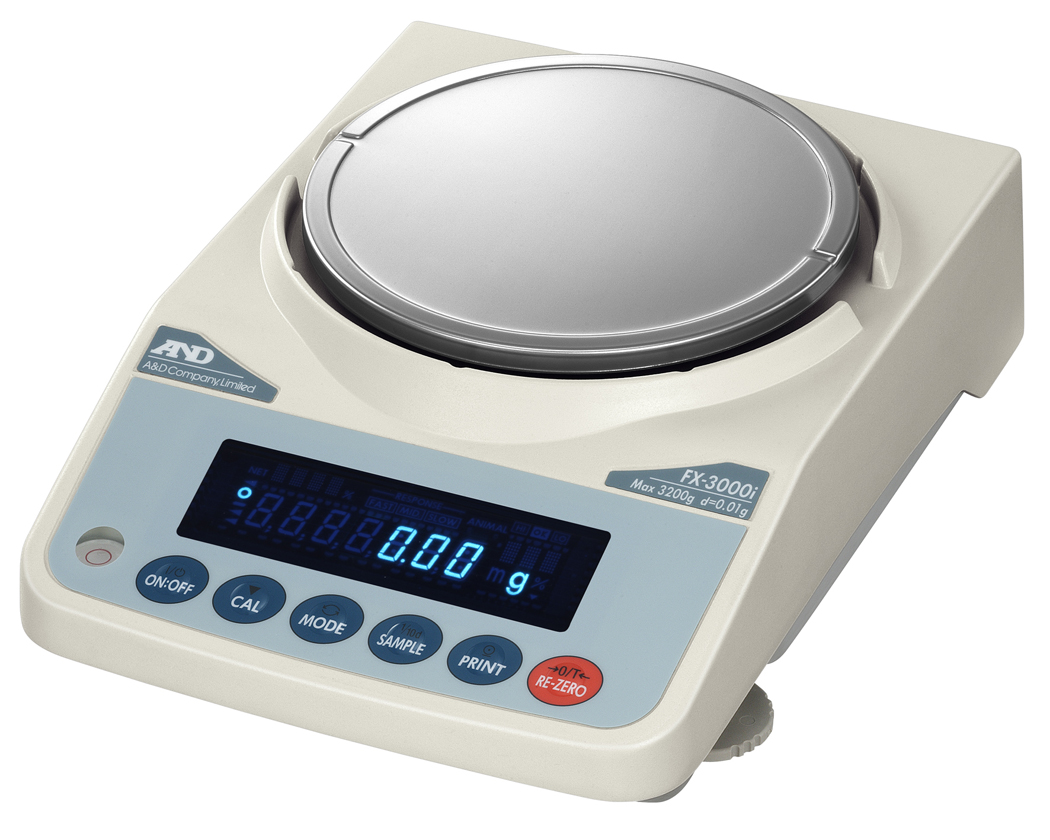 A & D Weighing - FX-i Series External Calibration NTEP
Features
- NTEP Certified Class II e=0.1g
- Compact SHS (Super Hybrid Sensor) 1 Second Stabilization
- Bright Vacuum Flourescent Display
- Multiple Weighing Units
- SCF-Statistical Calculation Function
Description
A&D's FX-i Series entry level precision balance is a full-featured 0.01g
to 1mg resolution balance at a very affordable price. The patented Compact
Super Hybrid Sensor is at the heart of this unit and provides fast,
one-second weighing response time.

The FX-i also contains a specially designed internal shock absorber
that offers protection from the adverse effects of vertical or transverse
overloading.

Accessories
| Part Number | Description |
| --- | --- |
| FXi-02 | USB Interface with Cable |
| FXi-08 | Ethernet Interface with WinCT |
| FXi-09 | Built in Rechargeable Battery |
| FXi-10 | Small Breeze Break 3.4" high |
| FXi-11 | Large Breeze Break high |
| TB;248 | AC Adapter |
| AX:073009456 | Protective In Use Cover |
Publicly Available Documents
login to access additional documents