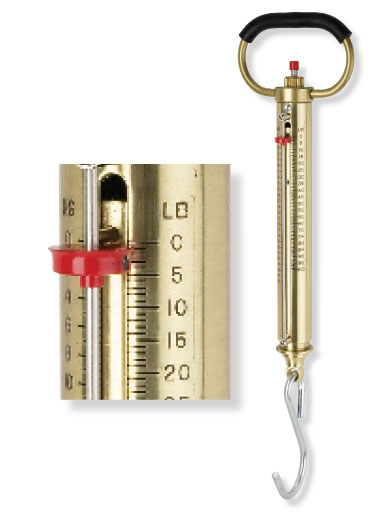 Chatillon - IN Series Brass Linear Scale
Readability:
100.g / 0.25kg
Features
- Avoirdupois and Metric Dual Graduations
- Models Available with Maxium Reading Pointer
- Brass Construction with Temperature Compensated Steel Spring
Description
The IN Series feature a heavy-gauge solid brass construction with precision steel springs for outstanding reliability, including salt water applications. The scale has avoirdupois and metric graduations that are deeply embossed for easy reading. A zero/tare knob is standard. Scales comes with a fixed holding loop and large open hook. A maximum reading pointer is optional.
Accessories
| Part Number | Description |
| --- | --- |
| NC002845 | Soft Case |
Publicly Available Documents