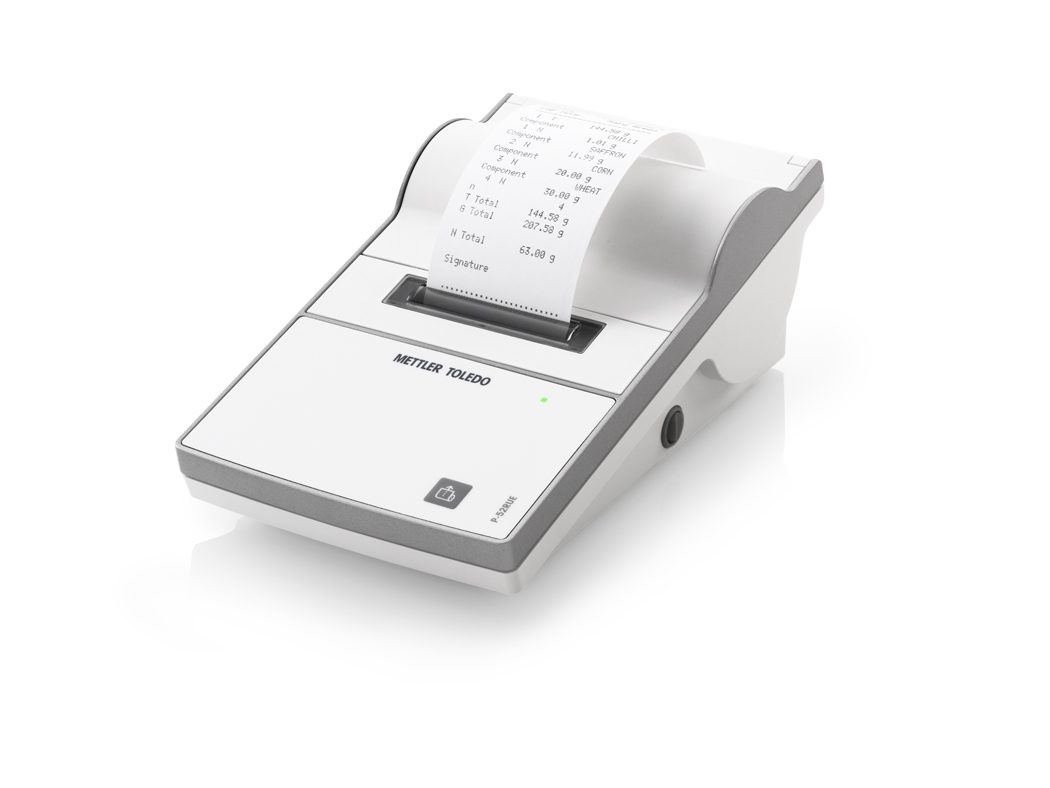 Mettler Toledo - P-50 Series Laboratory Printers
Features
- Dot Matrix Printing
- RS232, Ethernet, USB Interface
- Print Speeds Up to 10mm/s
Description
The robust, high-quality P-50 printers offer a multitude of printing possibilities to help you to eliminate transcription errors, speed up your working processes and ensure traceability.

• Continuous paper
• Continuous label
• Individual labels with IDs and barcodes

The P-52 and P-56 are the smart choice for printing under the control of intelligent laboratory instruments. The P-58 offers functions for statistics, formulation and totaling – ideal for older METTLER TOLEDO laboratory instruments without such functions built-in. In addition, the P-58 has an advanced application for sample label printing.

Accessories
| Part Number | Description |
| --- | --- |
| 00072456 | Standard paper 58mm x 13mm, Set of 5, P-52 |
| 11600388 | Standard self adhesive paper, Set of 3 rolls, P-52/P25 |
| 30094723 | Thermal paper, 10 rolls, P58/P56 |
| 30094725 | Thermal labels, Set of 6 roll, 550 Labels, P-58 |
Publicly Available Documents