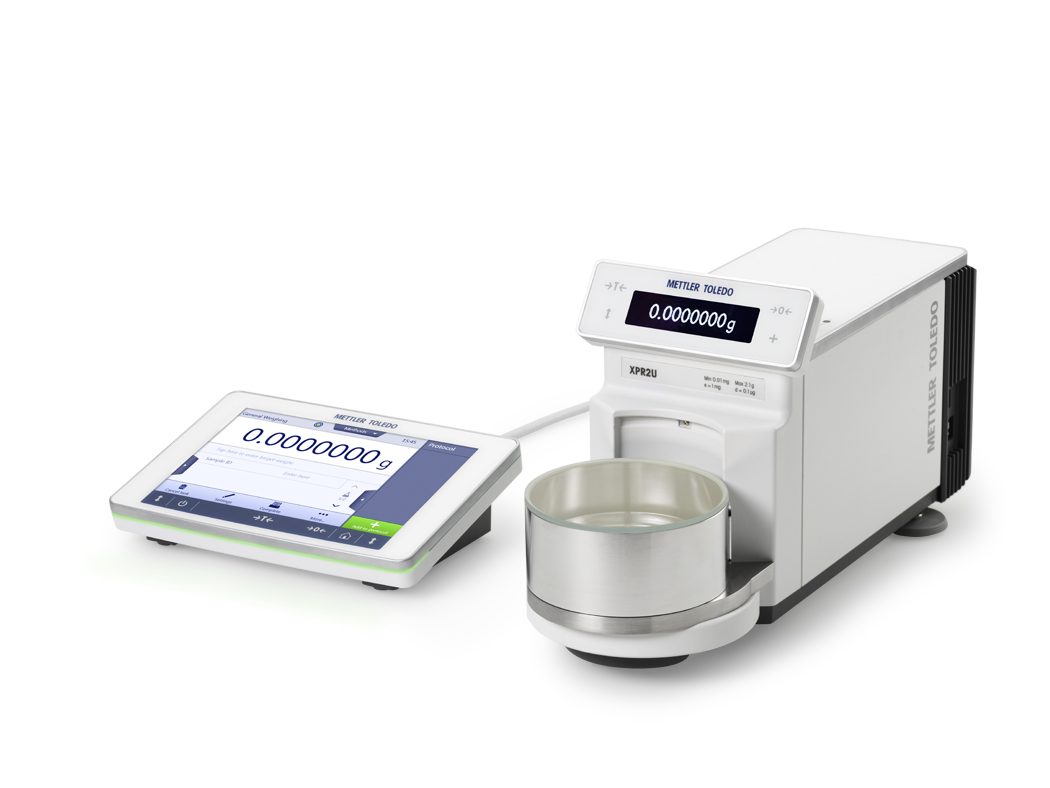 Mettler Toledo - XPR Excellence Micro Balance
Features
- 2.1 g x 1 ug
- Capacitive Colored Touchscreen with Gesture Control
- Built in Results Notepad
- Library Function
Description
METTLER TOLEDO's new XPR microbalances incorporate a range of innovative
new technologies to deliver the highest accuracy in their class and to help make
your micro-weighing tasks simpler, safer and more secure.
Thanks to unique design features, XPR balances deliver unmatched accuracy. In addition,
built-in active quality assurance functions give you the peace of mind that your results are
valid and meet all your requirements. With fully traceable, valid results you can be sure
of satisfying your auditors too.
Now, you can save space in your safety cabinet thanks to the XPR's compact footprint
and a main terminal which can be placed away from the balance. Simply setup your
task using the modern capacitive touchscreen on the main terminal and carry it out using
the basic functions on the smaller SmartView terminal.

Accessories
| Part Number | Description |
| --- | --- |
| 30215452 | AntiStatic Kit Microbalances |
| 11123005 | Professional CarePacs, OIML |
| 30237290 | P-52RUE, Dot Matrix Printer |
| B39990023 | EQPac Comprehensive Instalation |
Publicly Available Documents
login to access additional documents