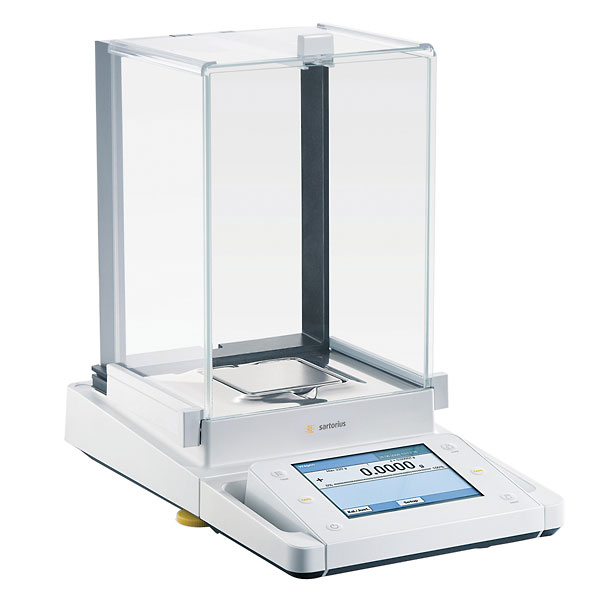 Sartorius - Cubis Semi-Micro and Analytical Balances
Pan Size:
85 x 85 / 3 x 3
Features
- MSE Display features black and white liquid crystal display with simple operation and easy user guidance.
- Control unit is detachable.
- Q-Pan - Off Center load compensation reduces off-center loading errors, enables Cubis to be designed with an extra-large weighing pan.
- Q-Comm - provides maximum connectivity.
- Two standard interface ports (RS232 and USB).
- Provides audible signal when scale becomes off-level.
- Advanced Pharma Compliance makes Cubis ideal for use in regulated areas.
Description
Maximum Capacity: 220g
Readability: 0.01mg
Pan Size: 85 x 85 / 3 x 3

Alert messages and reminder functions with user-definable action hierarchy for leveling, minimum sample weight, calibration and adjustment. Fully automatic calibration and adjustment with isoCAL, GLPcompliant, user configurable printouts. Applications include mass unit conversion, SQmin function, isoCAL function, Density determination (buoyancy method only), calculation, averaging, formulation, percent weighing, totalizing, and counting.