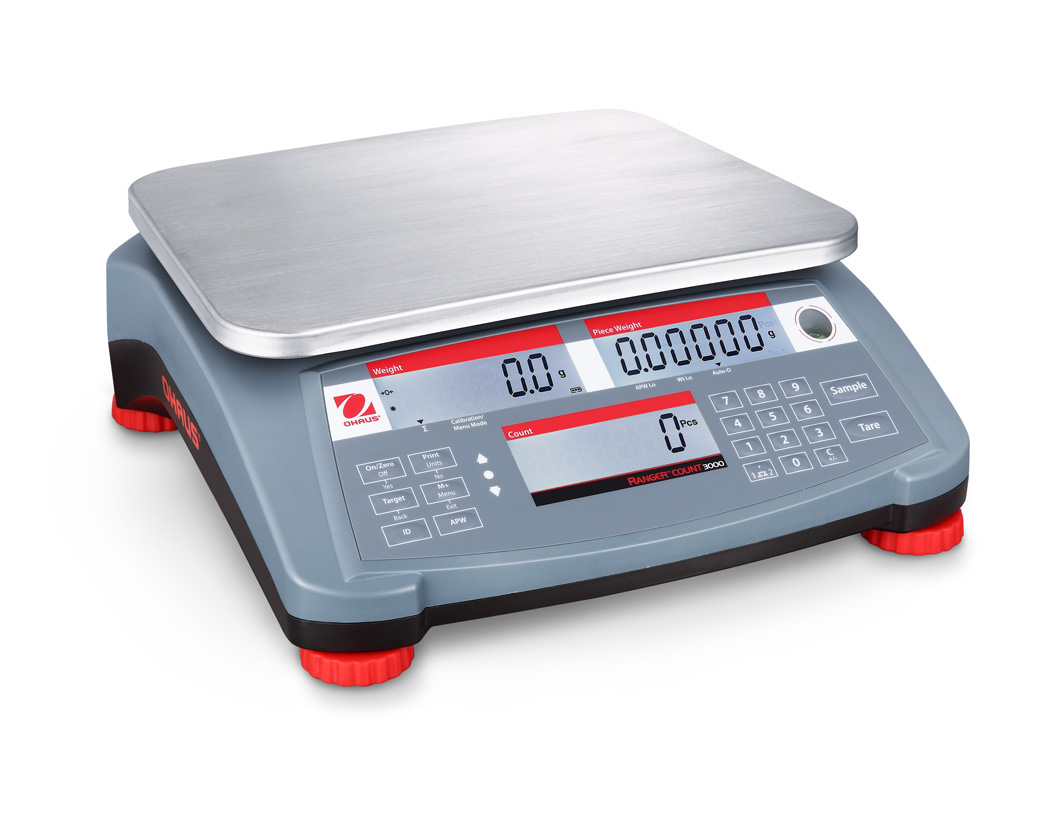 Ohaus - Ranger 3000 Count
Capacity:
3000g / 3kg / 6lb
Readability:
0.1g / 0.0001kg / 0.0002lb
Features
- Precise Counting and Weighing with 30 Item
- 3-Window, 1 in. / 26 mm high LCD display
- 3 LED (yellow, green, red) with configurable operation and alert beeper
-
Description
The Ranger Count 3000 is a high-precision dedicated counting scale with advanced software for
counting and packaging parts. With low Average Piece Weight (APW) alert and automatic APW
recalculation, the Ranger Count offers 1:1,500,000 internal counting resolution to handle counting
even the smallest parts precisely.
Accessories
| Part Number | Description |
| --- | --- |
| 30037446 | Remote Platform Kit |
| 30037447 | Ethernet Kit |
| 30037448 | RS232 Kit |
| 30037449 | USB Kit |
| 30037451 | In Use Cover |
| 30064203 | Printer, Impact SF40A |
| STPII-103 | Printer, Thermal |
| 80850084 | Carrying Case |
Publicly Available Documents
login to access additional documents