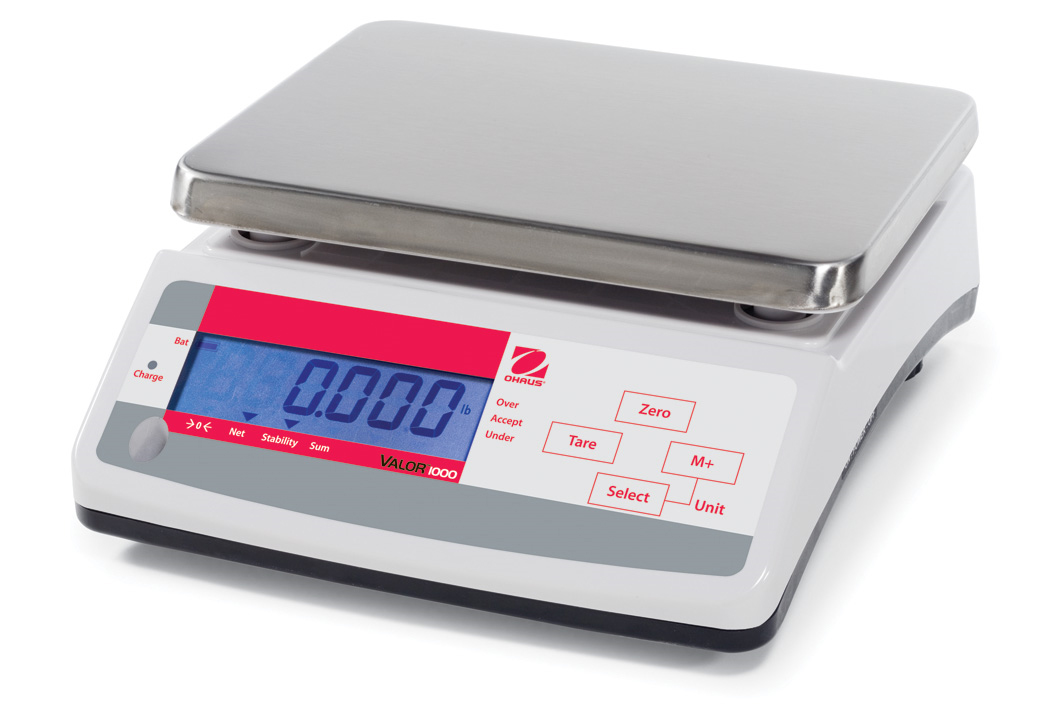 Ohaus - Valor 1000
Capacity:
15000g / 15kg / 33lb
Readability:
2.g / 0.002kg / 0.005lb
Features
- ABS plastic housing with stainless steel pan
- LCD with blue backlight
- T Models with Dual displays
- AC adaptor (supplied) with internal rechargeable battery
Description
An economical choice for your basic weighing needs. With an accumulation mode and multiple units of measure, Valor 1000 scales feature a removable stainless steel weighing platform, and a mid-profile ABS plastic housing with leveling adjustment. Each scale also comes an internal rechargeable battery for ultimate portability and convenience.
Publicly Available Documents
login to access additional documents