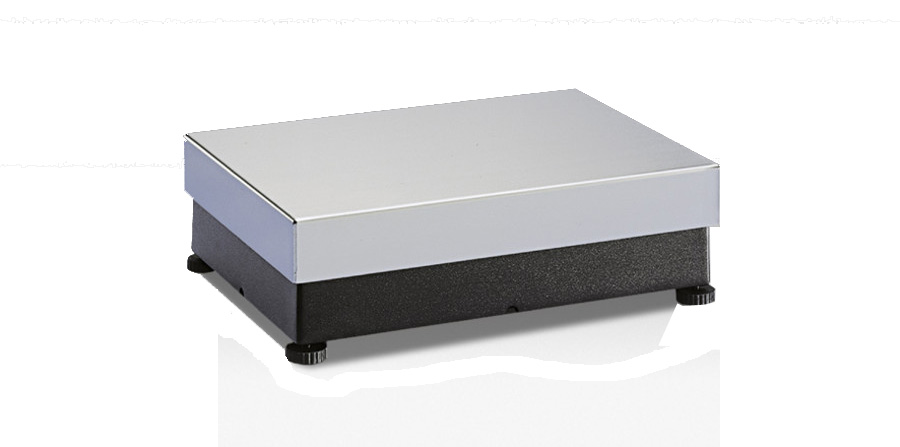 Minebea intec - IS Explosion Proof Platforms Scales
Readability:
0.001kg / 0.002lb
Features
- For Use in EX-Zone 1,2 Div 1,2
- Builin Calibration Weight
- Standard RS485 Interface
Description
These platforms can be individually configured for the conditions prevailing at the place of use, with parameters for weighing capacities, filters and stability. Up to two precision platforms can be connected to a Combics® EX indicator. Not only that. these platforms can be connected over a Zener barrier / Interface converter to Sartorius controllers of the X-Series (installed in the safe area) for use as weighing sensors in a wide range of applications such as batching, dosing, filling and more. The equipment supplied with the platforms includes certified verification of intrinsic safety covering all components that can be connected to the system. This special service provided by Sartorius makes it easy to generate the documentation of explosion protection required within the scope of occupational safety regulations. Reliable measurement results are guaranteed by the powerful built-in A/D converter and the use of intelligent software algorithms. Ambient interference factors such as temperature changes or vibration are filtered out automatically.
Accessories
| Part Number | Description |
| --- | --- |
| M26 | Cable to IS-X for CAIXS2 |
| A19 | RS485 Interface for CAISX2 |
| YDH01CWSUS | Column 13", Stainless Steel |
| YDH02SWSUS | Column 19.6", Stainless Steel |
| YDH03CWSUS | Column 25.5", Stainless Steel |
| YPS02-XUR | Power Supply, Hazardous Area |
| YPS02-ZKR | Power Supply, Safe Area |
Publicly Available Documents