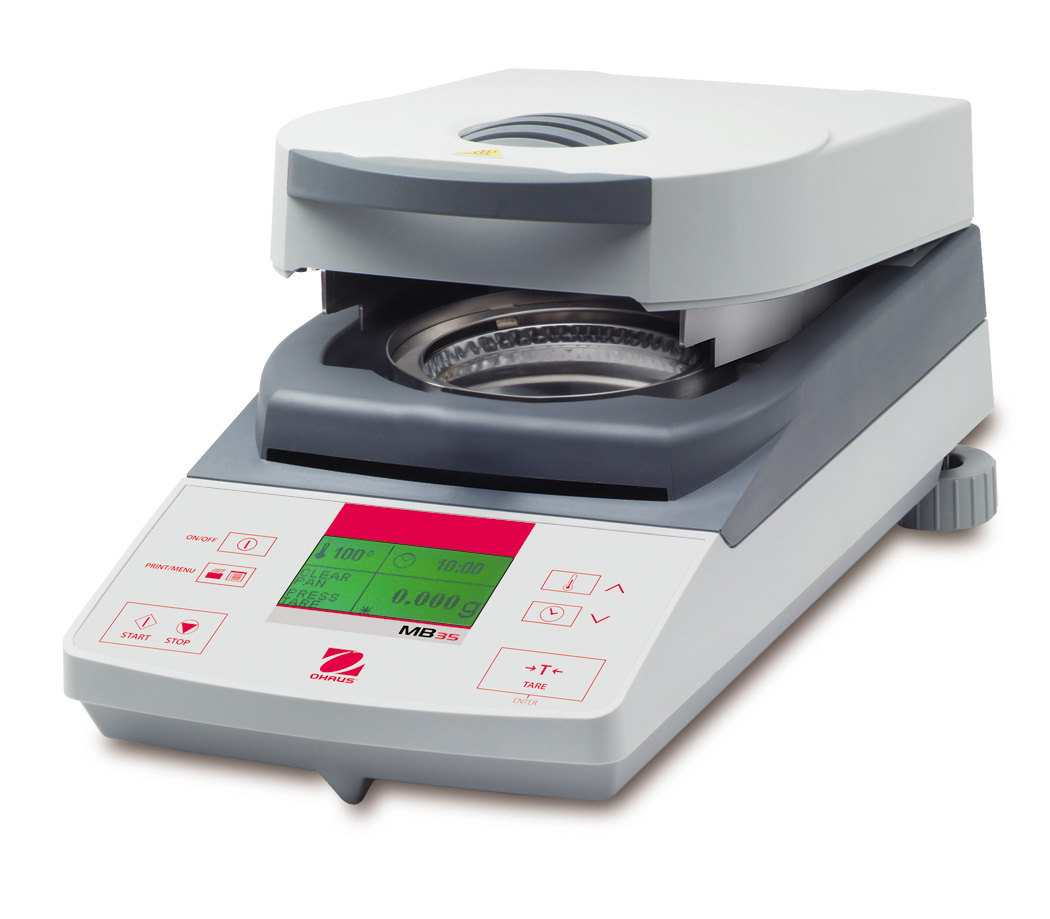 Ohaus - MB Moisture Analyzers
Features
- ***Obsolete*** See Ohaus MB27
- Halogen heat source
- Operating temperature range from 50º to 160º C in 5º increments
- Test library
Description
The MB35 features a maximum sample capacity of 35g, with a readability of 0.002g and
repeatability to 0.02% (10g sample). The intuitive software establishes a simple user interface
with simple 3 key navigation for easy setup. The MB35 offers a straightforward one step
testing procedure. The LCD display shows % moisture, actual weight, actual temperature
and test time. The MB35 operating temperature range is 50º to 160º C in 5º increments.
Accessories
| Part Number | Description |
| --- | --- |
| 11113857 | Temp. Calibration Kit, MB Series |
| 11113873 | Holder, Pan MB35 MB45 |
| 30064203 | Printer, Impact SF40A |
| STPII-103 | Printer, Thermal |
| 80252476 | Holder, Pan MB Series |
| 80252477 | Pan, Reusable, Set of 3, 7mm |
| 80850080 | Software, Winwedge |
| 80850085 | In Use Cover, MB35 MB45 |
| 80850086 | Pan, Aluminum, 80 ea |
| 80850087 | Filter, Glass Fiber, 200 ea |
Publicly Available Documents
login to access additional documents