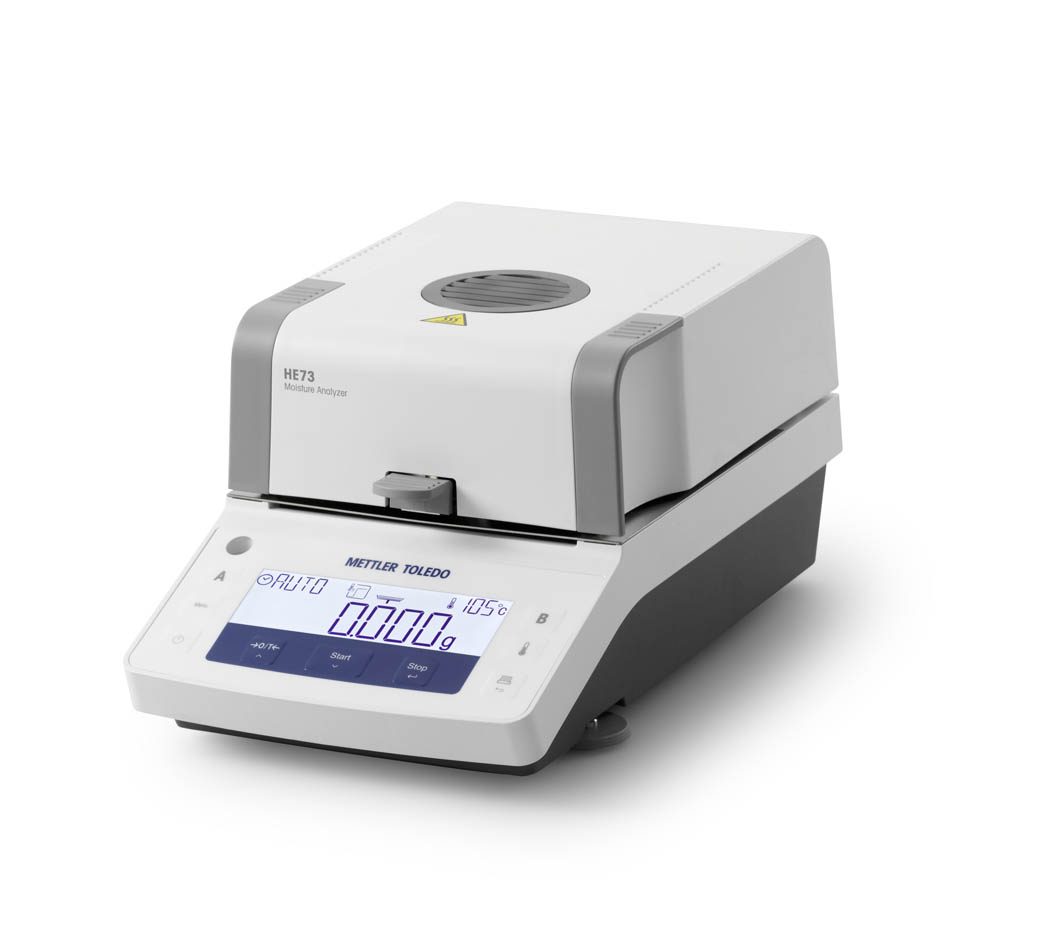 Mettler Toledo - Moisture Analyzers
Features
- 71g x 0.001g Readability
- Simple Operation for Efficient Moisture Measure
Description
The Mettler Toledo HE73 halogen moisture analyzers are reliable and cost-effective
solutions for determining the moisture content of your products to maintain quality
and ensure optimum shelf-life. These robust and affordable moisture analyzers
benefit from METTLER TOLEDO's extensive experience in manufacturing precision
instruments and years of moisture analysis expertise.

The HE73 is simple to use, even for untrained operators. With on-screen
assistance and our free Moisture Guide, you have everything you need to quickly setup
and start making accurate moisture measurements. Designed in Switzerland, you will not
only have confidence in your moisture results but also be reassured of great performance
for many years to come.

Accessories
| Part Number | Description |
| --- | --- |
| 214455 | HA-TC Temperature Calibration Kit |
| 214464 | HA-F1 Fiber Pads for Liquids (100) |
| 214462 | HA-DR1 Reusable Stainless Steel Pans (3/Set) |
| 13865 | Foil Disposable Sample Pans (80) |
| 11600361 | Connection Cable for Computer or Printer |
| B39905301B | Ipac Standard Calibration ISO17025 |
Publicly Available Documents