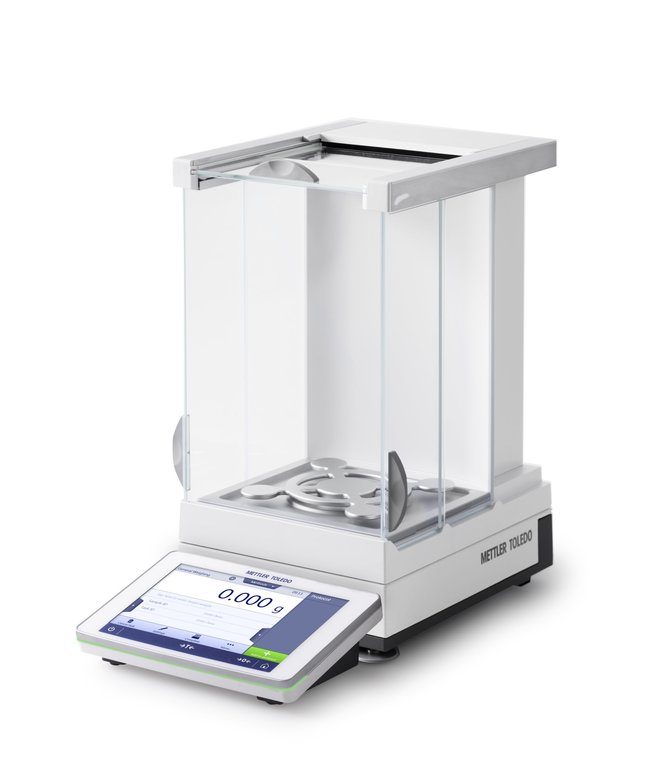 Mettler Toledo - XPR Excellence 1mg Analytical Balances
Features
- 310g x 0.001g
- Standard Pan and Smart Pan Included
- 7 inch color capacitive touchscreen terminal, glove Compatible
- Storage of weighing methods (including sample series and tolerances)
- Balance ready StatusLight
- Easy connectivity and data export: 4 x USB, 1 LAN
- Export of process and results data to XML or Excel
- proFACT Advanced Internal Adjustment
Description
XPR small platform precision balances deliver
outstanding weighing performance and support the
highest requirements for data integrity and compliance.

Thanks to the extraordinary stability provided by the
unique SmartPan weighing pan, results are delivered
up to twice as fast even under tough weighing
environments. Repeatability is improved up to two-fold.

The state-of-the-art user interface offers intelligent
functions to simplify and support your processes at
every step. With smart quality assurance features
automatically monitoring the status of your balance,
you can rest assured that your results are valid.

Accessories
| Part Number | Description |
| --- | --- |
| 30460823 | Ionizer Module |
| 30094674 | P-58RUE Thermal Label Printer |
| 30237290 | P-52RUE Dot Matrix Printer |
| 30086494 | Bluetooth Adapter for Printer |
| 30416089 | Bluetooth USB Adapter for Balance |
| 72456 | Standard Paper Roll, P52RUE |
| 30094725 | Thermal Labels, P-58RUE, 6 Rolls, 550 each |
| B39990023 | EQPac Comprehensive Installation |
| 11120340 | LabX Software |
Publicly Available Documents